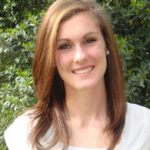 Many people may install the fence all alone wasting entire summer for the same. Even though there will be some pleasure doing it all yourself, it can be a waste of time as well as your fence may not have a professional touch. There is no point in realizing much later after the fence installation that it would have been better than a fence contractor installs it.
So, before even wasting time, decide and hire a fence contractor. Hiring a fencing contractor can come with a lot of advantages. But one must remember that it is a challenge to find a professional, reliable, trustworthy fencing contractor. One must follow some tips when they want to hire a fencing contractor.

Getting estimates:
It is very important to get few estimates before deciding on fencing contract. Experts suggest that at least one must get three estimates for a project. Try to arrange some time for fence contractors to come and visit the place and give proper estimates. Some contractors even go with the unattended property as well.
Even if you do not have much time, it is just to get at least two estimates. Sit for some time and compare the costs as well as quality after going through the given estimates. Three or more estimates available can help in deciding one contractor.
Professional fence contractors may visit many properties in a day. It is very important to make their jobs easier by providing them with a nice environment when they visit. Unlock the gates, keep pets inside, and try to stay away when they are doing the estimates. Also, have a check for obstructions on the way like trees and rocks. These may raise trouble in project costs as well as installation.
Have a clear picture of how the fence will come out after completion. Check for the types of fences available and choose few before deciding one. Be clear on your budget and the material you are expecting.
Asking the right questions:
Since your property may be a piece of land among hundreds for a professional fence contractor, it is a big asset for you. So, even though he is in a hurry, make sure you ask all the required questions for clarification.
Ask questions about
Permits which help in getting the approval
Ask things about utility locator
Discuss all the hindrances
Discuss fence height
Ask questions about grading and other important factors
Check for the type of warranty the fence contractor offers
Check for material as well as labor warranties
Along with all these, very important questions will ask about timeline or deadlines. This is because usually, these contractors will have huge backlogs, especially in summer and spring. They may demand weeks or even more for completing the fence installation.
It is very important to be clear on all these factors. One can even try out fence contractors online or take a referral from friends and family. After choosing one fence contractor, it is necessary to check for their past projects. Go and check with their old clients and visit the project if possible. This will give a clear picture of the materials they use and their work. One can even compare the few projects and analyze the cost. There may be hundred fence contractors available in your area. But choosing one among them and hiring a fencing contractor can be challenging. So better to go with the reference and choose the known contractor.